Wherever you find yourself, and whether grace is taking root in your soul's imagination or for now seems too good to be true, we are convinced that you can grow into caring for and nurturing yourself by:
risking to look behind your symptoms
trying new angles from which to see yourself
sensing that you are greater than the sum of your parts
acknowledging that you can't deal with a part of yourself apart from
dealing with your whole sense of self
taking even small steps to discover what grounds your whole being and provides the underpinning for caring for yourself
beginning to see nurture as a comprehensive and positive mindset of taking care of the needs of your mind, body, emotions, and soul
Remember, it is not selfish or egotistical to care for and respect yourself. Nor is it a virtue "to not think too much of yourself." The first and unconditional love you seek, you already have. Take this on your journey. Nurture yourself.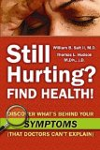 This is an interesting question; the answer depends on who you are as a person. The word nurture means to nourish or is about training and upbringing (http://www.merriam-webster.com/dictionary/nurture): the definition leads me to believe that we can learn to nurture or nourish ourselves.
Nurses believe people to be a whole comprised of many parts; physical, spiritual, emotional, psychological, etc. To understand what needs nurtured, you have to know yourself. Nurturing does not mean giving in to what is easy, but is a decision about what is the best way to enhance who you are and who you are meant to be. As an example, many people believe they have no creativity. So, I ask them, if you could design the perfect bathroom, kitchen, hospital (whichever topic best fits) what would you include in that design? You can be as wild as you want to be about the answers. I have yet to find someone who could not be fanciful, or creative, about what they would include in that design. Creativity is about problem solving. Most people are not aware of their creativity. So, I encourage them to look in books and journals about these topics (e.g., author Eric Maisel).
As another example, I am not a good visual thinker. I knew this was an area in which I could nurture myself and improve my abilities. For about a year, I practiced origami: Following visual directions is necessary to succeed. Although this exercise was often frustrating, I needed to nourish the part of my brain that was underdeveloped in visual interpretation. I was never unkind to myself about my lack of talent in this area- but after a year could pretty well muddle through visual directions.
If you are serious about nurturing yourself, I say get to know who you are; where you are strong; what you are passionate about and dream about; and where you would like to improve. Set life goals based on: 1) ways you can use your talents (because those things encourage us and help others); 2) things you wish you could try (I took fencing lessons); and, 3) things you want to improve. Map out the year with written goals so you can keep track of achieving those goals. There are many good suggestions on the web for how to write goals in such a way that they become helpful, rather than burdensome. See http://www.mindtools.com/page6.html and http://www.mygoals.com/categoryPages/pub-setgoal-HF-lev1.html for sites that I have found useful. Best of luck.
Women often times put themselves on the "back burner" they are have many roles-wives, mothers, caregivers, work full time etc... It is important to take time out to care for yourself. You cannot be proficient in what you do or who you take care of if you are not well yourself! Scheduling your annual exams, exercising, and living a healthy lifestyle not only is preventative, but also acts a s a role model to your family and friends. Love and treat yourself, happiness is what keeps us young!
Continue Learning about Healthy Habits