How does my intention to get better help me heal?
Intention is an intangible but crucial aspect of healing. Harnessing your intention -- your singular focus toward getting better -- will reap enormous dividends. Visualize it, verbalize it, write it down, and live as if you are getting better every day; in the process you will discover which habits are counter to your goals. Once you identify these habits, you can change them. Each change will reinforce your intention.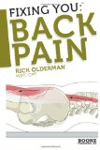 Continue Learning about Healthy Habits
Staying healthy doesn't happen by accident. It's the product of healthy habits practiced everyday. This could mean opting for an apple instead of chips with lunch, limiting your TV time, taking the stairs instead of the elevator o...
r setting health goals each month. Healthy living is a choice, and one that's easier to make than you think.
More