Tofu is a plant based protein source that is made from soybeans. Soybeans are soaked overnight in water and then added to a pot of water to boil; next the soybeans are blended and then strained through a cheese cloth. The liquid is soymilk and the solid is called okara. The milk is heated again and a coagulant is added; the tofu is now pressed forming curds and whey. There are several varieties of tofu: soft, medium soft firm or extra firm.
Tofu is made by coagulating soy milk. There are many types and it can be used in soups, stews and stir fried entrees. It contains a good source of protein and many vegetarians use it as a daily staple in their diet. Studies show that it is beneficial in lowering cholesterol and preventing hot flashes.
Tofu, or bean curd, is now a well-known food. After soy sauce, it is the biggest seller among soy foods in the U.S.
Tofu is made from soy milk by coagulating the soy proteins with calcium or magnesium salts, often in the form of nigan seaweed. The liquid (whey) is discarded, and the curds are pressed to form a cohesive bond. The degree of pressing produces soft, regular, or firm tofu.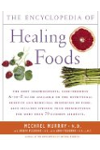 More About this Book
Encyclopedia of Healing Foods
From the bestselling authors of The Encyclopedia of Natural Medicine, the most comprehensive and practical guide available to the nutritional benefits and medicinal properties of virtually everything...
Continue Learning about Healthy Foods & Cooking