Ice cream is notorious for being unhealthy, and while most ice cream is generally high in calories and fat some brands and types of ice cream are much healthier than others. Aim to choose an ice cream that is made with whole ingredients, and avoid artificial flavors and sweeteners. Ice creams that are basic flavors such as vanilla and chocolate are often contain less calories and fat. The more decadent ingredients like, cookie dough, brownie, nuts and caramel add a lot of calories and fat to ice cream. For the healthiest ice cream choice, choose basic flavors with a few whole ingredients.
You don't have to give up your favorite frozen treat to lose weight. In this video, Dr. Oz shares a type of ice cream that's delicious and comes with a heart-healthy bonus.
Continue Learning about Healthy Foods & Cooking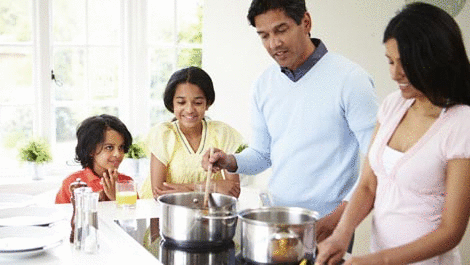 Do you want to cook healthier? With some simple tweaks, you can lighten up regular recipes for brownies, casseroles, and other tasty treats. Plan healthy meals for breakfast, lunch and dinner by learning about healthy food substit...
utions. For instance, you can sprinkle powdered sugar on cakes instead of using frosting. Reduce fat and calories in baked goods by cutting the fat ingredient such as butter or margarine by one-half and substituting a moist ingredient like applesauce, fat-free sour cream or orange juice. Read on to learn more tips about healthy foods and in no time you will be cooking healthy recipes for you and your family.
More