Here are my best tips for organizing your grocery list:
Plan your menus for the week (breakfast, lunch, dinner)
Take a quick inventory of what you have on hand before writing your list
From your menus and based on what you have on hand create your shopping list in order of where they are located in the grocery store (a great tip is to start in the produce section of your store and work yourself around the store with the last stop being the freezer section
Remember to fill your cart using the MyPlate as your guide (half of the foods in your cart should be produce, ¼ should be grains, half of which should be whole grains, ¼ should be lean protein foods, and another ¼ should be serving of skim or 1% milk, yogurt or cheese).
When you have your list in order of the way your grocer has the store laid out, it makes shopping quick, easy and organized!
Here are some tips to help you write a Healthy Eating, Healthy Weight shopping list for your family.
Organize by food groups. Consider listing foods by categories based on MyPlate food groups. (MyPlate is based on the Dietary Guidelines for Americans.) This will help ensure that your family meals include a mix of healthy foods.
Leave room for extras. Add some type of catch-all grouping for extras such as condiments and spices. Also, make sure you have space for nonfood items that you may purchase at the grocery store, such as health and beauty products and cleaning supplies.
Fill in fundamentals. If there are foods and other items that you must buy every week, give yourself a reminder by making them a permanent part of your list. For example, place fat-free milk under the Milk category heading or whole wheat bread under the Grain category. Then, if you need the item that week, just circle it.
Keep the list handy. Develop a master list on your computer and print a copy each week. Keep the active list in a central location, like on the refrigerator door or in a kitchen drawer, where your family can add to it as needed.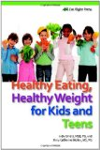 Continue Learning about Healthy Foods & Cooking