As a registered dietitian and nutrition professor, I can honestly say that the USDA MyPyramid leaves me scratching my head as it does little to help the public translate healthy eating onto their plate.

Enter the latest graphic symbol of nutrition advice, MyPlate, released on June 2, 2011, by the USDA to visually help Americans translate the science-based, 2010 Dietary Guidelines for Americans into their everyday life.

The new MyPlate is a dinner plate split into multiple sections, each representing not only a different type of food but also the relative proportion that these foods should dominate your diet. At a blink of an eye you will now see that half of your plate should be devoted to waist- and heart-friendly vegetables and fruit with a smaller portion for whole grains and lean protein foods such as fish, skinless poultry, and lean meats. The circle shape next to the plate is a visual reminder to make sure that non fat and low fat dairy foods such as milk are not forgotten at mealtime.

With over 65 percent of Americans overweight, this visual shift of foods on your plate can make a dramatic effect on your calorie intake. Devoting more than half of the surface of the plate to low calorie vegetables will crowd out higher calorie grains and protein foods, potentially cutting over 100 calories from your dinner.

Goodbye, Food Pyramid. Mangia to the new MyPlate.

For more information, visit: www.choosemyplate.gov
While the new UDSA My Plate graphic is easier to read, and increases the amount of fresh produce included in a healthy diet, there are still some issues of quality that haven't been addressed, such as:
Is it better to eat fresh green beans or green beans from a can lined with harmful chemicals like BPA?
If most adults are lactose-intolerant or allergic to dairy products, should they still be encouraged to get their calcium from milk? What about enriched soy, rice, hemp, or almond milk?
What types of oils and fats should we be eating, and how much?
What about the foods causing our major health woes like caffeine, sugars, refined grains and processed packaged foods?
The pyramid can be used as a reminder that grains (particularly whole grains) should be the basis of a meal as it has been in cultures throughout the world for centuries. Next comes the vegetable and fruits which all Americans need to eat more of. Protein and dairy are in much smaller amounts and the very small tip is the place for extras like ice cream that should not be a major part of one's diet. Most of us in the U.S. eat as if protein is on the bottom and vegetables at the tip.
The USDA Food Pyramid did some things well, but also had a few areas for improvement. It showed that everyone needed daily exercise, but many people were confused by the narrow slices of the food groups, and how that translated into their own personal nutrition program. My plate is very clear and simple....1/2 of your plate is fruits and vegetables, 1/4 lean protein, 1/4 whole grain, and low fat dairy…much easier to conceptualize for most people.
The cons of the USDA food pyramid come more so from the way the individuals read it then from the actual messages being displayed.

The food pyramid was suppose to represent a typical day, but often times individuals became too focused on the fact that grains is the largest section. This led to a huge amount of grains being consumed in a diet. However, it is very easy to obtain the suggested amount of servings considering

1 thin slice of bread is 1 serving and an average bagel is 4. Along with failing to realize the correct serving size for grains individuals also failed to comprehend where the sources of grain should come from. The food pyramid failed to make a clear effort that grain consumption should come from whole grains and brown rice.

Moving up the pyramid the fruits and vegetable sections we're clearly minimized by most people following the food pyramid and were often only considered to be a snack while the remaining food groups made up their meals. This lead to overall increased food consumptions again because people did not realize correct servings sizes.

The top of the pyramid created an added confusion for individuals because it is suppose to refer to the added fats and sugars that naturally occur in our foods, not from desserts, junk foods, and sweets. Most people saw the top of the food pyramid as a separate food group that needed to be consumed.

These were the major cons of the food pyramid which the USDA has tried to overcome by switching to the MyPlate. Instead of focusing on the whole day and serving sizes they have focused on each mealtime and proportions of what you eat. This is believed to make it easier for the general public to follow a healthy diet, however proper education is still needed to reinforce the message.
The food guide pyramid offers consumers an easy-to-read graphic that encourages a healthy diet and regular exercise. However, it falls short in a number of areas.

To begin with, it does not separate whole foods from processed foods; nor does it distinguish between different kinds of fats. Equating natural fats and oils with sugary dessert foods in the "eat sparingly" section at the top of the pyramid is misleading: Desserts and sugar are optional treats, while fat is an essential nutrient.

Second, the amount of fruits and vegetables listed is only the minimum that one needs. The pyramid does not acknowledge that some individuals may both need, and thrive upon, a diet that contains the same ingredients in differing proportions.

Finally, the guidelines on fitness fail to acknowledge that one can be healthy at many different weights. The group that creates guidelines is heavily lobbied by representatives from the food industry, which tries to influence the process to maximize profits.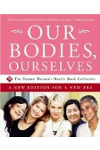 The pyramid needs to be more specific. For weight maintenance and disease prevention, I recommend daily 4-6 servings of unrefined grains, 5 servings of veggies, 4 servings of fruit, some healthy fat, 6 oz. of lean protein, and at least one serving of beans. For weight loss cut the grains to 2-4 servings and move more.
Continue Learning about Healthy Eating Guidelines