Gardening with children can be a powerful nutrition lesson. Kids get to learn where food comes from, how to grow it properly and, best of all, kids tend to eat (or at least try) what they grow.
The National Gardening Association, which provides support to community and school gardening programs, surveyed garden program leaders and found kids improve in the following characteristics:
Environmental attitudes: 94%
Self-confidence: 90%
Social skills: 90%
Attitude towards school: 86%
Community spirit: 84%
Leadership skills: 81%
Volunteerism: 78%
Nutritional attitudes: 69%
Scholastic achievement: 67%
Motor skills: 63%
Continue Learning about Healthy Eating For Children & Teens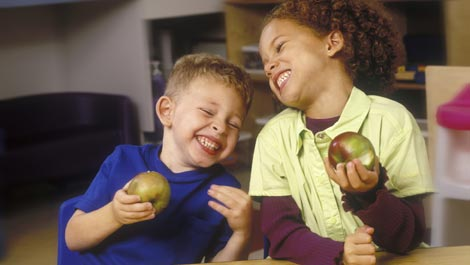 Nutrition is important for healthy child development. Encourage healthy eating by teaching your child or teen correct portion sizes, healthy snacks and the importance of the five food groups. Avoid giving your child food that is h...
igh in calories, saturated fats and added salt and sugar. Find out if your child needs vitamins or supplements. While some weight fluctuation is normal, it could point to an eating disorder ir your child becomes overweight or underweight. Involve your child in preparing healthy recipes for the whole family. Learn more about healthy eating and healthy living for your child with expert advice from Sharecare.
More