You should be eating a carbohydrate-based snack before a workout and carbohydrates and protein post-workout. This could be a meal or a snack, but it is important to have a post-workout recovery snack. You may find that if you are doing more intense workouts, the hunger lasts beyond the snack. You can try eating more nutrient-dense, lower-calorie foods like vegetables and lean protein, that help you stay full longer. The fiber and water content in vegetables is great for satiety.
Finding the right balance between energy expended (calories burned exercising) and energy in from calories in your food is very important. Eating small meals throughout the day is a good approach to keeping your hunger at bay and your body fueled without overeating. Meals that consist of protein and complex carbohydrates are your best option. Keeping healthy snacks with you is also vital. Fruit, veggies, raw nuts and natural energy bars are great options. It is also very important to keep hydrated throughout the day. Drinking plenty of water will keep your system in balance and aid with digestion.
Continue Learning about Healthy Eating For Athletes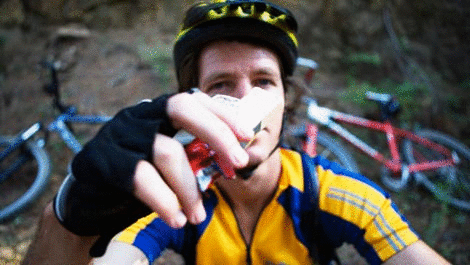 Your body needs adequate fuel for athletics. Eat a healthy meal or snack loaded with proteins and carbohydrates. Consume carbohydrates like bread, pasta, fruit, cereal and vegetables so you have quick energy during exercise. And, ...
the protein (grilled chicken, fish) you eat will help your muscles recover and grow, and also keep the blood cells healthy to deliver oxygen and nutrients. By drinking 16 ounces of water a few hours before exercise will help you stay hydrated. Its OK to use sports drinks if you perspire heavily, if the temperature and humidity is high, if you're playing a team sport or if you're exercising for more than 60 minutes. They provide necessary carbohydrates and sodium.
More