Cauliflower can prevent ulcers
: Cauliflower contains a compound called sulforaphane that acts as an antibacterial agent for the bacteria helicobacter pylori. (1) This type of bacteria is found in the stomach and is one of the biggest causes of gastric ulcers, as well as being linked to stomach cancer. Sulforaphane has also been shown to kill the bacteria that have become resistant to conventional antibiotics.
Cauliflower is great for the prostate
: In all of the vegetable kingdom, cauliflower contains one of the highest levels of the compound I3C (Indole-3-carbinol). In many studies, I3C has stopped the growth of cancerous cells in the prostate and caused cell death of existing cancer cells.
Cauliflower lowers the risk of cardiovascular disease
: As a member of the cruciferous family, cauliflower has been shown in studies to decrease the occurrence of stroke. (2) Cauliflower also has a high vitamin C content that combats free radical damage to the arteries and prevents the build-up of artery clogging cholesterol, lowering the risk of heart attacks and strokes.
Cauliflower is an amazing source of vitamin K
: Vitamin K is known for its wonderful ability to boost bone strength. A study published in the American Journal of Clinical Nutrition shows a positive relationship between dietary vitamin K intake and bone mineral density (BMD) in women. (3) Note: When people are on blood thinners such as warfarin for cardiovascular disease, it's important to balance intake of vitamin K foods because they assist the body with blood clotting. (4)
---------------
http://jama.ama-assn.org/content/282/13/1233.full.pdf+html
http://jama.ama-assn.org/content/282/13/1233.full.pdf+html
http://www.ajcn.org/content/77/2/512.abstract
http://circ.ahajournals.org/content/120/12/1115.full.pdf+html
Cauliflower is not as nutrient-dense as many of the other cabbage-family vegetables, but it is still power-packed with nutrition. One cup of raw cauliflower is an excellent source of vitamin K (476.2 percent of the RDA) and vitamin C and is a very good source of fiber, potassium, phosphorus, and B vitamins. Its white color is a sign that it has much less of the beneficial carotenes and chlorophyll found in other cruciferous vegetables; however, cauliflower is almost always a good source of the trace mineral boron, as it will not grow well in boron-deficient soil. A 3 1/2-oz (100 g) serving of cooked cauliflower provides 35 calories, 2.3 g of protein, no cholesterol, 0.4 g of fat, 7.2 g of carbohydrate, and 3.3 g of fiber.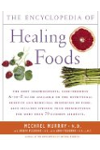 More About this Book
Encyclopedia of Healing Foods
From the bestselling authors of The Encyclopedia of Natural Medicine, the most comprehensive and practical guide available to the nutritional benefits and medicinal properties of virtually everything...
Continue Learning about Health Value Of Foods