Legumes (beans, lentils, and peas) are high in phytochemicals and have been called the "meat for vegetarians" for decades. Filled with carbohydrates, protein, and soluble dietary fiber, legumes have resistant starch that does not digest easily and which helps slow the rate at which glucose (blood sugar) enters your bloodstream. Resistant starch goes past the stomach and small intestine before settling in the colon. Because of this action, legumes fill you up, keep your blood glucose levels even, and help prevent hunger pangs that cause you to overeat.

Some studies reveal that legumes are rich in healing antioxidants, and black beans come out on top, followed by red, brown, yellow, and white beans. One particular class of compounds, the anthycyanins, are particularly abundant in legumes. In fact, the levels of anthocyanins in black beans are ten times greater than the overall antioxidants found in oranges. In some studies, anthycyanins have been found to have the strongest anti-inflammatory effect of any flavonoid tested.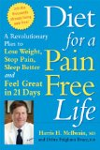 Legumes are a great source of protein, fiber and complex B vitamins. They contain both soluble and insoluble fiber that helps us with satiety and therefore with weight control. Fiber also helps lower cholesterol. Legumes are also a great source of folate, a B vitamin, that may help lower homocysteine. Elevated levels of homocysteine may be harmful to our blood vessels; eating more beans, lentils and garbanzos offer a heart protection. Legumes are a part of the DASH diet to control high blood pressure and reduce stroke. Start eating more legumes!
Legumes are often called the "poor people's meat"; however, they might better be known as the "healthy people's meat." Many legumes, especially soybeans, are demonstrating impressive health benefits. Diets rich in legumes are used to lower cholesterol levels, improve diabetics' blood glucose control, and reduce the risk of many cancers.

Legumes contain many important nutrients and photochemical. According to studies conducted by the U.S. Department of Agriculture, richly colored dried beans offer a high degree of antioxidant protection. In fact, small red kidney beans rated the highest, just ahead of blueberries.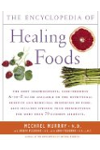 More About this Book
Encyclopedia of Healing Foods
From the bestselling authors of The Encyclopedia of Natural Medicine, the most comprehensive and practical guide available to the nutritional benefits and medicinal properties of virtually everything...
Continue Learning about Health Value Of Foods