Watch as Integrative Medicine Specialist Dr. Roberta Lee discusses some of the valuable health benefits of fennel seed.



Fennel is often consumed for its medicinal effects. Herbalists refer to fennel as (1) an intestinal antispasmodic, or compound that relieves intestinal spasms or cramps; (2) a carminative, or compound that relieves or expels gas; (3) a stomachic, or compound that tones and strengthens the stomach; and (4) an anodyne, or compound that relieves or soothes pain.

Fennel also contains phytoestrogens, making it useful as a remedy for many female complaints, especially symptoms of menopause. Fennel extract may also turn out to be effective in the treatment of idiopathic hirsutism, the occurrence of excessive male-pattern hair growth in women who have a normal ovulatory menstrual cycles and normal levels of serum androgens.

In a double-blind study, thirty-eight patients were treated with creams containing 1 percent and 2 percent of fennel extract or placebo (0 percent). Hair diameter and the rate of growth were measured to judge effectiveness. The mean value of hair diameter reduction was 7.8 percent, 18.3 percent, and -0.5 percent for patients receiving the creams containing 1 percent, 2 percent, and 0 percent (placebo) respectively. These results clearly show that fennel exerts an anti-testosterone action. Fennel is also very high in anti-cancer coumarin compounds, such as anethole, the primary component of its volatile oil.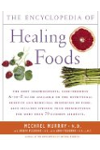 More About this Book
Encyclopedia of Healing Foods
From the bestselling authors of The Encyclopedia of Natural Medicine, the most comprehensive and practical guide available to the nutritional benefits and medicinal properties of virtually everything...
The aromatic oils in fennel seeds control bloating in the abdomen, regulate digestion, and act as an antispasmodic, relieving intestinal and uterine colics. Menstrual cramps are treated with fennel, which also improves breast milk production and helps to control uterine discharge (leucorrhoea and after labor). An infusion of fennel helps sore throats and helps to clear phlegm in catarrh and bronchitis. It can also be used as an eye wash to soothe itchiness of hay fever or conjunctivitis. Fennel controls appetite and so is a common ingredient in fasting teas.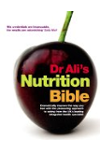 More About this Book
Dr Ali's Nutrition Bible
Each of us is unique, so it makes sense that no single diet will work for everyone. In the "Integrated Nutrition Bible", physician to the stars and best-selling author Dr. Ali offers a pioneering new...
A bowl of canned soup is a quick and easy meal option when you're pressed for time, but sometimes it's hard to find the veggies in there. Fennel makes a healthy addition to your soup.

Fennel -- a spice, herb, and veggie all rolled into one -- happens to complement lots of different soups, from chicken noodle to tomato. And it's loaded with disease-stomping antioxidants.

Not only is aromatic, versatile fennel an antioxidant powerhouse, but it may also help to hinder foodborne bacteria like E. coli, Salmonella and certain strains of Staphylococcus. Look for this wholly edible root vegetable in the produce section. It looks like a bulb with feathered leaves and celery-like stalks. Just toss some chopped bits in your bowl before you nuke your soup. Or hit the spice aisle: fennel produces spicy little seeds that taste similar to anise.

Continue Learning about Health Value Of Foods