From black-eyed peas to kidney, black, pinto, and all manner of beans in between, these high-protein powerhouses contain a good amount of phytates -- nutritional compounds that strengthen the immune system and kill cancer cells. They also have the power to give your brain cells a youthful boost. Beans, with their immune system boosting power, reverse the aging process at the cellular level.
They may not seem sexy, but protein -- and fiber-loaded beans and other legumes can help build a better body. "Adding beans to your diet could help you lose weight, even without cutting calories," says Wendy Bazilian, DrPH, MA, RD, author of The Superfoods Rx Diet. On average, people who eat beans weigh 6.6 pounds less, yet eat 199 more daily calories than people who don't eat them. Beans can lower your risk of heart disease and cancer, reduce your risk of diabetes, and help you lose belly fat. To avoid flatulence, ease into them slowly and take Beano until your body adjusts.

Beans contain both insoluble fiber and soluble fiber and are very high in resistant starch. Although resistant starch is technically a starch, it acts more like fiber and "resists" digestion. Since it passes through the small intestine undigested, it means that a significant amount of the carbohydrate calories are not absorbed.

Bean intake recurs in scientific studies as an important factor promoting long life. The conclusions of an important longitudinal study show that a higher legume intake is the most protective dietary predictor of survival among the elderly, regardless of their ethnicity. The study found legumes were associated with long-lived people in various food cultures, such as the Japanese (soy, tofu, and natto), the Swedes (brown beans and peas), and the Mediterranean people (lentils, chickpeas, and white beans). Beans and greens are the foods most closely linked in the scientific literature against cancer, diabetes, heart disease, stroke and dementia.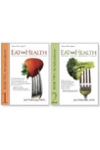 Beans are by far the best plant source of protein. Although beans belong to the same plant family, they do come in a myriad of forms. Beans are a boon to diabetics because they are digested slowly causing a slow rise in blood sugar. In fact diabetics who eat lots of beans may need less insulin to control their blood sugar. Beans are full of energy giving complex carbohydrates, B vitamins, potassium, magnesium, calcium, zinc, and iron. The protein in beans unlike animal protein is fat free and generally high in fiber.
Continue Learning about Health Value Of Foods