Jicama is fat-free and an excellent source of fiber and vitamin C. At just 25 calories per 1/2 cup serving, jicama is a good low calorie choice for people trying to maintain a healthy weight. Because jicama is naturally low in carbohydrate and high in fiber, it is a great vegetable choice for people with diabetes.
A fiber-rich, low-carbohydrate Mexican "potato," jicama's nutritional profile makes it the perfect "baked potato" for those wishing to lose excess weight. Eaten raw, jicama's high vitamin C content also translates into good insurance against colds and flu.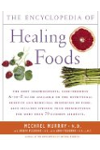 More About this Book
Encyclopedia of Healing Foods
From the bestselling authors of The Encyclopedia of Natural Medicine, the most comprehensive and practical guide available to the nutritional benefits and medicinal properties of virtually everything...
Continue Learning about Health Value Of Foods
A healthy diet is rich in foods with high nutritional value, providing your body with the vitamins, minerals and other food nutrients it needs to protect against disease and maintain a healthy weight. To identify healthy foods, it...
's important to read nutrition labels and know the source of your food. Products advertised as whole-grain, organic or fortified may not necessarily be healthy for you. Find out how to get the most health value from various fruits, nuts, spices, oils and vegetables -- and learn which types of red meat and processed foods to avoid -- with expert advice from Sharecare.
More