Pine nuts are an excellent source of manganese, a mineral that helps the body to form bones and connective tissue as well as assists in the regulation of blood sugar, immune function and digestion. They also contain iron, thiamine, vitamin E and vitamin k, all of which aid in daily bodily functions. Like most nuts, pine nuts contain monounsaturated and polyunsaturated fats that play a role in disease prevention and promote heart health. Sprinkle some pine nuts on a green salad for added nutrients and taste.
The health benefits of pignoli are similar to those of other nuts that provide a high content of monounsaturated fat and arginine. In addition, both types of pine nuts deliver a hefty dose of magnesium and potassium, two minerals whose combined effects produce a strong, healthy heartbeat, lowered blood pressure, and improved blood flow. Taken altogether, pine nuts' arginine, monounsaturated fat, and magnesium and potassium content are powerful in counteracting heart disease.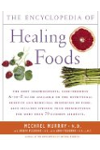 More About this Book
Encyclopedia of Healing Foods
From the bestselling authors of The Encyclopedia of Natural Medicine, the most comprehensive and practical guide available to the nutritional benefits and medicinal properties of virtually everything...
Continue Learning about Health Value Of Foods

A healthy diet is rich in foods with high nutritional value, providing your body with the vitamins, minerals and other food nutrients it needs to protect against disease and maintain a healthy weight. To identify healthy foods, it...
's important to read nutrition labels and know the source of your food. Products advertised as whole-grain, organic or fortified may not necessarily be healthy for you. Find out how to get the most health value from various fruits, nuts, spices, oils and vegetables -- and learn which types of red meat and processed foods to avoid -- with expert advice from Sharecare.
More