Cashews have:
High levels of iron, magnesium, zinc, copper, phosphorus, and manganese.
Monounsaturated fatty acids that promote healthy levels of good cholesterol or "HDL". It also reduces triglyceride levels, which aides in better glucose management for a person with Diabetes.
Magnesium, which protects against high blood pressure and supports healthy muscles and bones.
Copper, which assists in energy production and provides flexibility in blood vessels, bones and joints.
Cashews supply a host of minerals in high amounts, including some that are hard to get, like zinc, which helps maintain healthy vision and support the immune system. Cashews also contain a class of compounds called phytosterols, compounds similar in structure to cholesterol that can reduce the absorption sites for dietary cholesterol in the gut and thus inhibit the body's absorption of LDL.
The health benefits of cashews center on their excellent nutritional value. Cashew nuts have a lower fat content and a higher protein and carbohydrate content than most other nuts. The fat that they do contain is mostly (65 percent) derived from oleic acid, a monounsaturated oil with known benefits in protecting against heart disease and cancer. Although cashew nuts are lower in vitamin E and calcium than most nuts, they are a good source of protein, magnesium, potassium, iron, and zinc.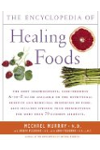 More About this Book
Encyclopedia of Healing Foods
From the bestselling authors of The Encyclopedia of Natural Medicine, the most comprehensive and practical guide available to the nutritional benefits and medicinal properties of virtually everything...
Continue Learning about Health Value Of Foods

A healthy diet is rich in foods with high nutritional value, providing your body with the vitamins, minerals and other food nutrients it needs to protect against disease and maintain a healthy weight. To identify healthy foods, it...
's important to read nutrition labels and know the source of your food. Products advertised as whole-grain, organic or fortified may not necessarily be healthy for you. Find out how to get the most health value from various fruits, nuts, spices, oils and vegetables -- and learn which types of red meat and processed foods to avoid -- with expert advice from Sharecare.
More