What are my options if I am pregnant but do not have health insurance?
If you're pregnant and don't have health insurance, you may qualify for health coverage under Medicaid. If you meet Medicaid's income levels, you qualify automatically. If your income is above the Medicaid limit, you may still qualify as "medically needy" because you're pregnant. You may also be able to get help under other state programs. However, each state is as unique as a snowflake, so check with your state's department of health to find out what's available where you live.
Pregnancy is considered a preexisting condition if you do not have health insurance when you become pregnant. If you expect a smooth pregnancy and delivery, you can consider a birthing center, which typically costs less than a hospital. You can also apply for Medicaid, which offers help to low income families if you are eligible. You may also consider a discount medical plan, like AmeriPlan, that help reduce the costs associated with medical treatments.
Continue Learning about Health Insurance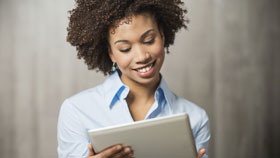 As out of your control as health insurance may seem at times, there are things you can do to make your whole experience better and easier -- whether you're looking to fight back when a claim's denied, dealing with the loss of a jo...
b or wondering how healthcare reform will affect you. Take control by reading the fine print and don't be shy about making changes to your health plan.
More