What is long-term care insurance?
Long-term care insurance is insurance sold by private companies to cover care not provided for by health insurance, Medicare, Medicare Supplements, Medigap or Medicaid. Policies typically cover in-home care, assisted living, nursing homes, adult daycare, hospice and dementia supervision.

You will probably need long-term care insurance sooner than you think. The fact is that premiums increase with age -- the older we get the higher the price. For this reason, experts recommend getting it between the ages of 50 and 55. If your care recipient is already far older and has chronic conditions, long-term care will not make much sense. Bottom line: don't wait on this consideration.

Long-term care insurance is generally $3,000 to $4,000 a year, though much higher if your loved one is very old or in poor health. Most policies provide for a fixed daily coverage amount, generally under $300. Be aware that most policies provide substantially less coverage for in-home care than for facility-based care.
Long-term care insurance (LTC) helps cover the cost of ongoing care that's not covered by your health insurance or by Medicaid or Medicare. LTC kicks in when you've got a chronic illness or disability that means you need continuing help with daily activities, like bathing and eating. LTC covers the additional costs if you need to be in a nursing home or assisted-living facility, or if you have an aide come to your home. Long-term care policies can vary quite a bit in what they cover and what they cost. Read the fine print very carefully before you sign on the dotted line.
Long-term care insurance, or LTCI, is an insurance policy that helps with costs associated with long-term care no covered by Medicare or health insurance. Long-term care and the services associated with it will be required by at least 60% of the aging demographic over the age of 65. Long-term care services can cover an array of services ranging from the medical to the assistance with ADLS. ADLs include everything from basic services such as bathing, companionship, toileting, cooking, etc.
Like other types of insurance long-term care policies provide some degree of coverage for long-term care. As such policies may cover some portion of costs for medical care in a variety of settings. Depending upon the policy and carrier any of the following may be covered.
Nursing Homes
Assisted Living Facilities
Home Care Services
Even home-based care like home modifications e.g. refitting a bathroom or a doorway, purchase of durable medical equipment, caregiver training, home safety checks and medical alert devices might be covered. Some policies may have a limit on costs or duration of coverage so it is important to shop for the right product for you.
Continue Learning about Health Insurance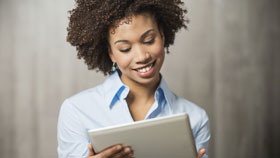 As out of your control as health insurance may seem at times, there are things you can do to make your whole experience better and easier -- whether you're looking to fight back when a claim's denied, dealing with the loss of a jo...
b or wondering how healthcare reform will affect you. Take control by reading the fine print and don't be shy about making changes to your health plan.
More