The major types of insurance plans are fee-for-service and managed-care plans. You'll need to consider your diabetes care needs when comparing and selecting a health insurance plan. Coverage under Medicare will be discussed in the next section.
These plans require you to pay a certain amount—a deductible—before your insurance pays benefits. Usually, you can choose your own providers among a wide range of health care professionals and hospitals with whom your insurer is affiliated.
Basics of Fee-for-Service Plans
You must first pay an out-of-pocket deductible for your health care.
Once you have met your yearly deductible, your insurance company will pay for the remaining expenses during the year, according to the particulars of your contract.
Often, insurance companies will also require that you pay a portion of the cost of visits or health care (the copayment) and/or a percentage of your expenses (coinsurance), even after the deductible is met.
However, most plans have out-of-pocket limits. Check the plan for a description of these limits.
Check to see whether preventive health care, such as mammograms, Pap smears, or well-child visits, is covered by your plan. The Affordable Care Act requires that, after September 23, 2010, all new or renewed health plans must provide free access to certain preventive services. For information about which preventive services must be available without cost sharing, visit www.healthcare.gov.
A fee-for-service (FFS) plan is another term for an indemnity plan. It is the oldest and most liberal plan, the one your dad may have had when he wore the gray flannel suit to his job in 1950.
These days, about 1 in 10 Americans with employer-paid health insurance have some version of an indemnity or FFS plan. These policies are fairly expensive because the insurers don't require members to use specific hospitals or doctors, so these insurers often get no discount for services. Indemnity plans can be the best choice for people who want ultimate freedom and are willing to pay the higher premiums and co-payments, and don't mind dealing with extra paperwork.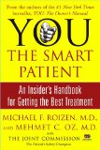 Continue Learning about Health Insurance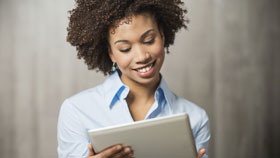 As out of your control as health insurance may seem at times, there are things you can do to make your whole experience better and easier -- whether you're looking to fight back when a claim's denied, dealing with the loss of a jo...
b or wondering how healthcare reform will affect you. Take control by reading the fine print and don't be shy about making changes to your health plan.
More