Do over-the-counter medicines count as out-of-pocket expenses?
The answer is no – and yes. Out-of-pocket expenses are medical costs that are not covered by your insurance plan, so it would seem logical that over-the-counter (OTC) medicines would be included as an out-of-pocket expense. However, because OTC medicines do not count toward your out-of-pocket maximum for your plan year, in the eyes of insurance providers, OTC medicines do not qualify as out-of-pocket expenses. An out-of-pocket maximum is the most you will have to pay during a policy period (usually a year) for health care services. Once you've reached your out-of-pocket maximum (by paying your deductible, coinsurance and copayment maximums), your plan begins to pay 100 percent of the allowed amount for covered services.

Some OTC medicines may be included as eligible expenses for medical savings accounts such as a flexible spending account (FSA) or a health savings account (HSA). You may be able to save money by using pre-tax dollars from your FSA or HSA to pay for nonprescription medicines or products. Here's where it gets even more confusing: Some FSA or HSA accounts will cover over-the-counter medicines if you have a prescription for those products. For example, say you are suffering from a sprained ankle and your doctor writes a prescription instructing you to keep the ankle wrapped in an ACE bandage, use a cool pack to reduce swelling and take OTC acetaminophen or ibuprofen to manage the pain. Those are OTC products that may be covered by your FSA or HSA because your doctor wrote you a prescription for them.

Read your plan documents carefully to see what, if any, over-the-counter medicines are covered. And make sure your doctor is willing to write out prescriptions for over-the-counter treatments that would be covered by insurance.
Continue Learning about Health Insurance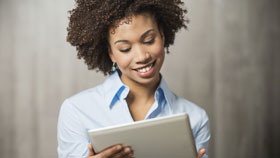 As out of your control as health insurance may seem at times, there are things you can do to make your whole experience better and easier -- whether you're looking to fight back when a claim's denied, dealing with the loss of a jo...
b or wondering how healthcare reform will affect you. Take control by reading the fine print and don't be shy about making changes to your health plan.
More