Since cataracts are common and cause serious vision loss, most health insurance policies (most vision insurance won't actually help here) cover surgery to remove them and implant a monofocal lens. There are as many cataract surgeries done each year as there are people in New Mexico: two million!! In fact, cataract surgery is one of the most common operations covered under Medicare Part B. Check with your insurer to find out the extent of your cataract surgery coverage.
Keep in mind that if you choose to have a multifocal or astigmatism-correcting lens implanted, your insurer may not cover all the costs. If you have a flexible spending account with your employer, though, you can use that money for the more expensive lens.
Continue Learning about Health Insurance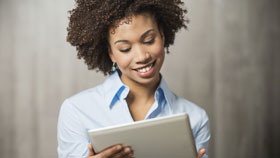 As out of your control as health insurance may seem at times, there are things you can do to make your whole experience better and easier -- whether you're looking to fight back when a claim's denied, dealing with the loss of a jo...
b or wondering how healthcare reform will affect you. Take control by reading the fine print and don't be shy about making changes to your health plan.
More