How can I get medical treatment at the hospital if I don't have insurance?
If you need hospital care and have little or no insurance, you may be eligible to receive financial assistance. Federal and state laws require certain hospitals to provide free medical care or reduced prices to people who are income eligible. In addition, some hospitals have their own programs to help those in need.

If you have no insurance or cannot pay, find out if it is possible to arrange for reduced charges and/or set up a payment plan. You can contact your state or county health department, a hospital financial counselor, social worker, or a patient advocate program for more information. You can also contact a cancer organization, such as the Patient Advocate Foundation through the LIVESTRONG SurvivorCare program, for help finding financial assistance.
Continue Learning about Health Insurance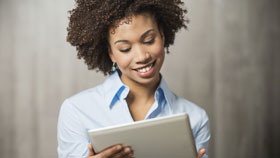 As out of your control as health insurance may seem at times, there are things you can do to make your whole experience better and easier -- whether you're looking to fight back when a claim's denied, dealing with the loss of a jo...
b or wondering how healthcare reform will affect you. Take control by reading the fine print and don't be shy about making changes to your health plan.
More