Yes, chiropractic care is covered by insurance. The specifics (number of visits allowed, referrals, amount covered, etc.) depend on each individual health plan.
Chiropractic is technically considered a form of complementary and alternative medicine (CAM). As a result, coverage for chiropractic care varies as much as seasonal fashion trends. For example, Medicare Part B (medical insurance) pays for basic chiropractic care, or manipulation of the spine and nervous system. However, it will not cover your initial physical exam, X-rays, physical therapy, orthopedic devices, vitamins and supplements, and evaluation services. So before you schedule a date with a chiropractor, call your insurance provider or invest in a set of quality magnifying glasses to examine the fine print of your plan to figure out what type of chiropractic care (if any) is covered.
Yes. Chiropractic care is included in most health insurance plans, including major medical plans, workers' compensation, Medicare, some Medicaid plans, and Blue Cross Blue Shield plans for federal employees, among others.
Chiropractic care is also available to active-duty members of the armed forces at more than 60 military bases and is available to veterans at 36 major veterans medical facilities.
Continue Learning about Health Insurance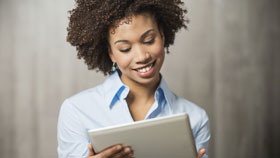 As out of your control as health insurance may seem at times, there are things you can do to make your whole experience better and easier -- whether you're looking to fight back when a claim's denied, dealing with the loss of a jo...
b or wondering how healthcare reform will affect you. Take control by reading the fine print and don't be shy about making changes to your health plan.
More