If you are unable to pay your healthcare premium, there are several different things to explore.
If it is a temporary issue, check with your current health care insurance to see if they have a program to defer payments.
Some people qualify for Medicaid. Rules for Medicaid are different for each state so you need to investigate if this is an opportunity in your state. Medicaid has been expanded in several states which has increased the number of people who are eligible.
If your income is considered moderate to low, you may qualify for premium tax credits. This is where you only pay part of the premium for your health insurance. There are also programs which lower the out-of-pocket owed when receiving care. Check with your state health exchange or go to www.healthcare.gov for more information.
Continue Learning about Health Insurance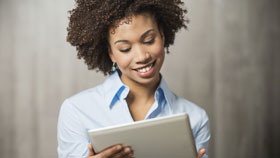 As out of your control as health insurance may seem at times, there are things you can do to make your whole experience better and easier -- whether you're looking to fight back when a claim's denied, dealing with the loss of a jo...
b or wondering how healthcare reform will affect you. Take control by reading the fine print and don't be shy about making changes to your health plan.
More