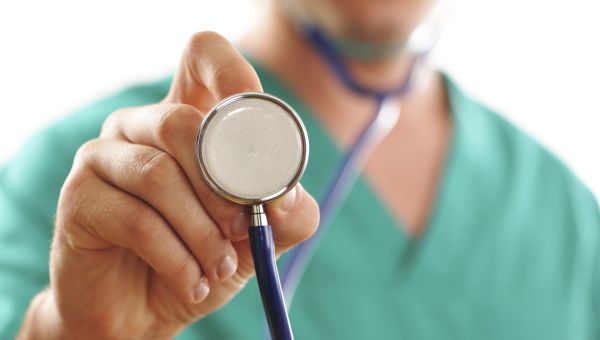 A Primer on the Affordable Care Act
With the opening of the Health Insurance Marketplaces that are part of the Affordable Care Act (ACA, often called Obamacare), millions of Americans who previously were unable to get health insurance can now access it. Clearly, that's an improvement for people who previously struggled without insurance. But the law may also be beneficial for those who already have insurance.
What's the point of the law?
The ACA was designed to enable all Americans to have access to affordable health insurance. It also has some other benefits:
It protects people who have pre-existing conditions, such as asthma or diabetes. No matter your prior health, insurers can't turn you down or force you pay higher rates.
Young people are allowed to stay on their parents' plan until age 26.
No lifetime or yearly caps are allowed for essential health services. Previously, some plans set limits on the amount that they'd pay for your care, meaning that you could run out of coverage and be left with a hefty bill.
Preventive care services—things like screening tests and immunizations—are covered at no cost to you.
If you currently have insurance, you can also shop the Marketplaces to look for better prices or plans than what you already have.
Note that if you have an older ("grandfathered") insurance plan, some of these protections may not apply to you. Check with your insurance company or employer.
What will be covered?
All plans will offer a wide array of services, with every plan required to offer "essential health benefits," including:
Ambulatory care services
Emergency Services
Hospitalization
Maternity and newborn care
Mental health and substance use disorder services
Prescription drugs
Rehabilitative services and devices
Laboratory services
Preventive and wellness services and chronic disease management
Pediatric services, including oral and vision care and immunizations
What dates do I need to know?
Here are the key dates and deadlines for the 2014-2015 open enrollment cycle:
November 15, 2014: Open enrollment for 2015 coverage begins
December 31, 2014: Coverage ends for 2014 Marketplace plans
January 1, 2015: 2015 plans take effect
February 15, 2015: Open enrollment ends
Once open enrollment is closed, you likely won't be able to buy insurance through the Marketplace until the following year.
But how much will it cost me?
How much each person has to pay is a complicated question, and depends on a number of things, including income, family size and where you live. When you apply for insurance in the Marketplace, you'll find out your costs, as well as whether you qualify for any discounts or government-provided insurance. To get an estimate before you apply, use the Kaiser Family Foundation's health insurance cost and savings calculator.
Remember, compare that number to the penalty you'd have to pay if you DON'T have insurance. According to the new law, people who don't have some sort of health insurance by then will be required to pay a penalty that rises every year:
Annual Penalty for:
2014
An Individual: $95 or 1 percent of your income (whichever is greater)
A Family: $95 per adult and $47.50 per child (max $285), or 1 percent of your family income (whichever is greater)
2015
An Individual: $325 or 2 percent of your income
A Family: $325 per adult and $162.50 per child (max $975), or 2 percent of family income
2016
An Individual: $695 or 2.5 percent of your income
A Family: $695 per adult and $347.50 per child (max $2085), or 2.5 percent of family income
What information do I need to have when I go to sign up?
To fill out an application in the Marketplace, you'll need to have the following paperwork on hand:
Employment and income details (from tax returns, pay stubs or unemployment benefits) for each person in your household
Social security numbers for everyone that you're signing up for insurance
Insurance policy numbers for anyone in your household already covered by insurance
A list of your preferred doctors and hospitals—this will help make sure your doctors are in the plan's network
OK, I'm ready to get started. Where do I go?
Each state has its own Marketplace—some run by that state, and some by the federal government. You can find the Marketplace in your state here. To learn more about the ACA, go to www.healthcare.gov or call 1-800-318-2596. If you need more help, an "Insurance Navigator" can guide you through the process.
Be aware that there have been some initial glitches as many people initially try to use the Marketplaces. We don't know how long this will last, so allow for a little extra time and patience when you first try.

The Affordable Care Act will increase the number of Americans who are insured. The ACA creates a competitive marketplace for comparing and buying coverage.