"To cure sometimes, to relieve often, to comfort always." This anonymous quote has been true since it first appeared over 600 years ago, and will always be true as long as people have mortal bodies.
We strive to conquer disease, and I frequently see patients who have been cured of a disease that would easily have killed them just fifty years ago. But as we cure those illnesses, people live on to develop ones that we can't fix as easily. And in the end, death from disease is a certainty that cannot be kept at bay forever. Doctors and patients must keep this in mind when approaching serious illness.
Our ability to relieve suffering has improved greatly as well, even in just the last 10 years. In my practice of Palliative Medicine, though, I am often frustrated by medicine's ability to control suffering. Side effects can be limiting, and even the most potent drugs can't take away pain completely. Medicine can and will continue to make strides in improving comfort, and doctors should work hard to hear what troubles patients both physically and mentally.
Doctors and other health care workers can always give compassion to their patients and families. It should be a prime goal of medicine to promote the dignity of each patient and to stand by them through every trial.
Continue Learning about Healthcare Basics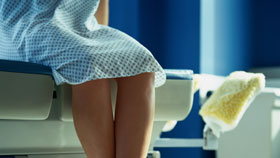 From choosing the right doctors to getting the right tests, how you manage your health care can make a big difference in your long-term wellbeing. Here's what you need to know to be a smart patient and a strong self-advocate. Lear...
n more from our experts about healthcare.
More