Being hospitalized is more than just physically challenging; it can be emotionally and spiritually challenging as well. Chaplains are there to provide support for the emotional and spiritual challenges that accompany illness and hospitalization.

Throughout the healthcare profession there is a growing understanding of the chaplain's importance as a healthcare professional who does spiritual assessment for the patient and family, then determines what resources they can draw on and where they need support. Chaplains are there to listen to patient concerns, share with them in their faith struggles if they're having any, and assist them in processing their experience of illness and hospitalization as well as seeking peace, strength or meaning in what's happening.

Hospital chaplains help with requests for baptisms and other traditional Catholic or Christian sacraments such as communion. We have people who request the Catholic sacrament for the sick. We also have requests for Jewish prayers, sacred texts from various traditions, or requests to speak with a faith-specific religious leader such as an Imam or Buddhist monk. At times the request is for something less concrete, such as prayer support or simply to speak with a chaplain.
The hospital chaplains are available at all times to individuals, families, and staff of all faiths, as well as people with no faith tradition. Support from the chaplains includes:
faith exploration, prayer, referral to local faith groups, and access to religious rituals, as appropriate
spiritual comfort and empathy
pastoral care, including prayer
religious referral
sensitivity to religious and cultural traditions
Continue Learning about Healthcare Basics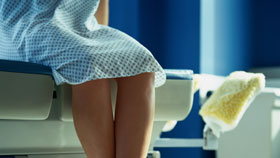 From choosing the right doctors to getting the right tests, how you manage your health care can make a big difference in your long-term wellbeing. Here's what you need to know to be a smart patient and a strong self-advocate. Lear...
n more from our experts about healthcare.
More