When probed about the scariest diseases, many doctors point to ones that disguise their warning signs. Known as silent killers, they're characterized by subtle symptoms that often go undetected. In women, these stealthy life-threatening illnesses strike up to 10 million each year and kill over 100,000.
This content originally appeared on
doctoroz.com
Continue Learning about Healthcare Basics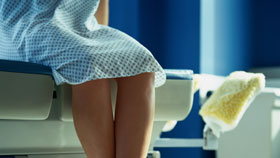 From choosing the right doctors to getting the right tests, how you manage your health care can make a big difference in your long-term wellbeing. Here's what you need to know to be a smart patient and a strong self-advocate. Lear...
n more from our experts about healthcare.
More