Some medications will make you feel better, and when you feel better, you are being rewarded or "treated." This makes it easier to take the medication on a regular basis. An aspirin that makes a headache go away or an antacid that soothes your stomach have built-in rewards in that they relieve your symptoms.
However, the medications used to treat conditions such as high cholesterol and depression are not likely to make you feel better immediately. Because of this, taking them doesn't give you any noticeable reward. Some medications, such as certain antiviral agents for human immunodeficiency virus -- acquired immunodeficiency syndrome (HIV-AIDS) and chemotherapy for cancer, don't make you feel better immediately, and the side effects can make you feel worse. However, most people feel that taking these medications is valuable because they promote health in the long run. The challenge in taking medication for a long period of time is that it's easy to forget until it becomes a habit. This is where having a reward or treat schedule can be useful.
If you have to take medication daily for an indefinite period of time, you need to make sure you are rewarded for doing it. Much as with exercise or diet, simply pick a treat that you will give yourself after taking your medication as prescribed for a week, or even each day. Here are a few suggestions; the trick is to pick something that you feel is a treat.
Treat yourself to a low-calorie dessert at the end of the week.
Go out to a movie or rent a special movie.
Put gold stars on your monitoring chart after each day of successfully taking your medication.
Tell yourself, "I'm doing a great job at taking my medicines."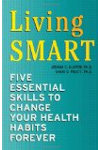 Continue Learning about Healthcare Basics