Tarak Reddy, MD from StoneSprings Hospital Center explains the process for getting a hospitalist involved in a patient's care in this video.
A hospitalist may carry out a primary care physician's plan for a patient, says Michael Schandorf, MD, from Doctors Hospital of Sarasota. Learn what else they can do for patients by watching this video.
If you are being admitted to a hospital, chances are you will have a hospitalist assigned to your case. Part of an interview with Brian Hanrahan, MD from Johnston-Willis Hospital.
When entering the hospital, all patients are assigned a hospitalist. Watch Bonnie Hannah, MD, with Methodist Oak Hospital, talk about the importance of a hospitalist's involvement in a patient's treatment.
Continue Learning about Healthcare Basics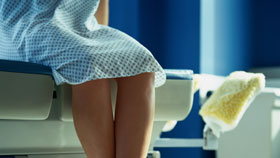 From choosing the right doctors to getting the right tests, how you manage your health care can make a big difference in your long-term wellbeing. Here's what you need to know to be a smart patient and a strong self-advocate. Lear...
n more from our experts about healthcare.
More