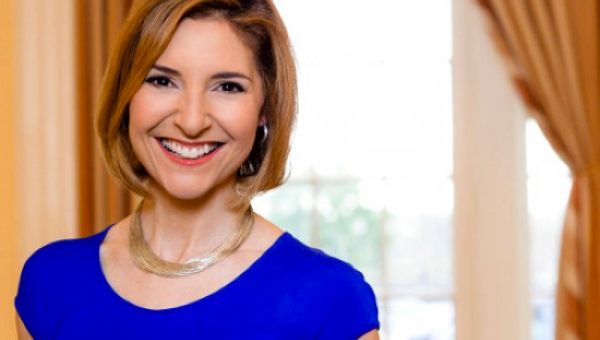 You can find all the articles here by Darria Long Gillespie, MD, Executive Vice President, Clinical Strategy at Sharecare and an emergency room doctor in the Emory University Hospital Emergency Department in Atlanta. For more information, visit Dr. Darria's profile page.
7 Flu Shot Myths That Can Make You Sick
Maybe you think you don't need it every year, or that the flu vaccine is only for older people. Not so fast! Get the facts about the ever-changing virus strains you'll want to dodge if you can.
8 Parenting Lessons I Learned in the ER
As an ER doctor (and new mom!), I treat the parents as much as I do my young patients—and picked up some parenting tips along the way.
Are Raw-Food Diets Dangerous if You're Pregnant?
The trouble with restrictive diets is that you may be getting lots of some nutrients—but skipping others you and your growing baby need. Get the facts about what to eat when you're expecting.
Ask Dr. Darria: Breastfeeding Has Become Painful. What Can I Do?
Along with bonding with your baby, nursing can sometimes result in discomfort. Discover the four most common causes of breast pain and how to alleviate them.
Ask Dr. Darria: Can Too Much Caffeine Be Harmful?
Conflicting reports debate the benefits of your daily cup of joe. Are there health benefits? How much is too much? Get the answers to enjoy your java—in good health.
Ask Dr. Darria: I'm Pregnant and I Can't Stop Vomiting. Is This Normal?
Some women have the bad luck of a condition that makes them throw up too much during pregnancy. Harmless, but unpleasant at best. Your doctor—and perhaps a few home remedies—can help you through it.
Ask Dr. Darria: What Causes Migraines?
How to identify triggers, natural remedies to try, best OTC meds—and when it's time to see your doctor for treatment.
Ask Dr. Darria: Why Am I Suddenly Waking Up at Night to Urinate?
Women in early adulthood make more nocturnal trips to the bathroom than men do, but the tables turn once the guys reach around age 60. Learn the causes and cures to get better sleep.
Can Autism Be Prevented?
A small study suggests that even earlier diagnosis is possible—and symptoms eliminated. What does this mean for parents?
Child Safety: Head Injury From Toppling TVs
Kids, especially those under age five, are notorious climbers—and that can mean double trouble if a TV is perched on whatever it is they're climbing. Here are three things parents can do to avoid accidents.
Ebola: 8 Must-Know Facts
Misinformation can cause undue worry. Get the answers to common questions about the virus, from how it started to how it's transmitted.
Enterovirus Outbreak: What Parents Need to Know
Viruses are common—but Enterovirus D68 is rare, causing serious illness in some children. Learn the symptoms, treatment and prevention tips.
Have Antibiotics Reached Their Expiration Date?
Increasingly even our strongest antibiotics aren't enough to kill infections. Why is this happening, and what can you do to protect your health?
How Binge Drinking Increases Breast Cancer Risk for Young Women
Too much alcohol consumption is never a good idea—but new research suggests it can even compromise your daughter's future breast health.
How Derm Docs Treat the 6 Worst Skin Problems During Pregnancy
Pregnancy can deliver a shocking number of skin problems along with your bundle of joy. Get tips from top derm docs for treating acne, stretch marks, varicose veins and more.
Kids' Safety: Worst Foods for Choking
Discover which foods are the ones that lead to the most ER visits—plus five ways to prevent choking.
Life After Breast Cancer: Steps to Stay Strong & Healthy
How can you optimize your health if you receive a breast cancer diagnosis? Here are answers to common questions about how to not only defeat the disease, but prevent it from coming back.
Ovarian Cancer Awareness: 7 Things Every Woman Must Know
From risk factors to symptoms to prevention tips, find out what you need to know about this dangerous disease.
Pill Refill Anxiety
When the shape or color of your medication changes, does it mean you were given the wrong drug? Learn the two main reasons your medication may look different—and what to do if it does.
Prostate Cancer: Get the Facts on Screenings & Diet News
Cut through the confusion on healthy foods said to increase prostate cancer risk and the ongoing debate on when men should be screened.
Sunscreen Dangers for Kids
Learn why spray sunscreens are now considered unsafe for kids—plus better ways to keep them sun-protected.
The Latest Road Risk? Parents Who Drive Distracted
Here are four "musts" to follow when you're behind the wheel.
What Does Wikipedia Say?
Getting health information online is a good idea—but errors on some popular websites are frequent. Here's the right way to be an informed consumer.
What Med School Didn't Teach Me About Being Pregnant: Six Surprises in the First Trimester
After treating many expectant and new moms in the ER, I thought I pretty much had it covered when it came to my own pregnancy. Boy, was I wrong!
What Not to Worry About When You're Expecting
Many expectant moms—and I was no exception during my pregnancy—worry about lots of things, from the cold cuts they ate one time to a little spotting. Here are five concerns you can put to rest.
When Parents Are Away: Info Every Caregiver Must Have
Sure, you've left instructions about bedtimes and homework—but if your child required a trip to the ER, would doctors be authorized to treat your child?