When you're an adult, you don't treat work stresses that might be triggering headaches by quitting work. In the same way, children whose headaches occur more at school shouldn't stop attending school. Rather, stress management training should be personalized to target the academic and social issues that are likely to be triggering headaches. School avoidance actually adds additional stresses to children -- both academic difficulties and social problems caused by isolation from peers.
Your child needs to understand that her "job" is attending school and, unless the headache is so severe that she is vomiting, the child should attend school -- even on days when she has a headache. Luckily, most headaches in children and adolescents only last a few hours, so if they do miss some time in the morning, they should be returned to school as soon as possible to minimize time lost.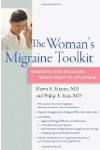 Continue Learning about Headache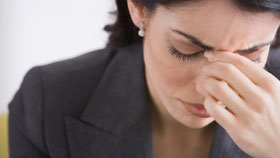 Throbbing, pulsating and pain in the head are all symptoms of a headache. Varieties of headaches such as migraines, tension headaches, sinus headaches and menstrual headaches can halt your daily activities. But, you can learn what ...
to watch for, and what to do, so you'll be ready to stop a headache before it stops you.
More