After a concussion, patients can experience a wide variety of symptoms including headache, dizziness or vertigo, fatigue, irritability, sleep problems, concentration difficulties and short term memory problems. These symptoms are considered part of a post-concussive syndrome, are common hours to days after a concussion, and commonly improve within 3-4 weeks. In some patients the symptoms can persist for up to 3-6 months. In patients who have a history of migraine headaches, headaches and vertigo both occur more frequently after a concussion. If the symptoms do not resolve spontaneously within 3 - 4 weeks, a neurologist can suggest medications to treat the symptoms. The most important treatment is to reduce the risk of recurrent concussion.
Continue Learning about Head Injuries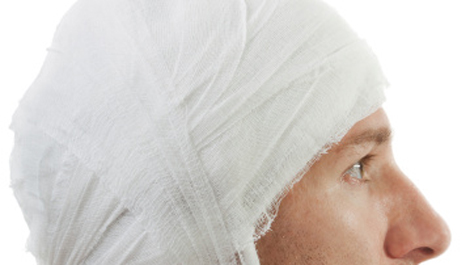 Some of the primary causes of head injuries are motor vehicle, bicycle, and motorcycle accidents and can result in concussions and contusions. Usually, people with serious head injuries lose consciousness. You may notice swelling ...
or broken bones in the skull. However, not all head injuries are obvious at first. Learn more about head injuries from our experts.
More