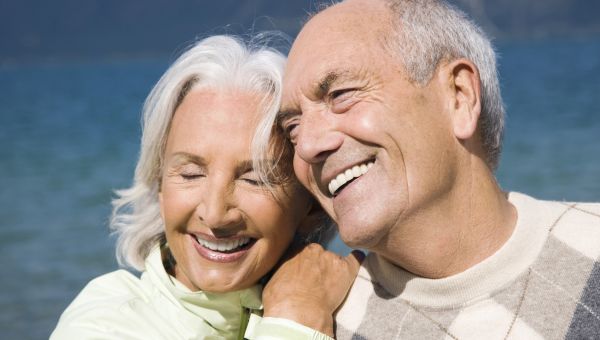 Oh, what the cuddle hormone, oxytocin, can do for you! Long famous for helping moms and newborns become bonded, new reports show this chemical, produced by two specialized areas in the brain's hypothalamus, does far more than that for women and men; oxytocin boosts happiness, fine-tunes communication skills, improves everyday relationships and chases away anxiety and stress.
Related: The Science Behind Happiness
As a "take-a-dose-and feel-better" medication, oxytocin's not ready for prime time. But someday this neuropeptide could be the basis for new treatments for everything from autism and eating disorders to serious mental-health problems. In fact, preliminary studies indicate that a nasal-spray of oxytocin can increase activity in brain areas involved with understanding and response to social cues in kids with autism, and that it can dial down obsessive thoughts about food and body size in people with anorexia. It may even help ease drug addiction.
Fortunately, there are natural ways to boost your oxytocin levels. And you'll love the results! Rising levels help dads bond with their kids and bolster a male partner's loyalty to his mate. And a surge of oxytocin increases both men's and women's trust and resilience, promotes deeper sleep and reduces depression. A blast of the hormone also encourages you to connect with your mate, friends and children—especially when times are tough. Such closer connections and social support open the door to a long list of health benefits including stress reduction, better heart health, stronger immunity, more efficient digestion and even a longer life.
So here's how to boost your levels of this feel-better, love-better, live-better hormone:
Related: Dr. Andrew Weil on Natural Happiness Boosters
Medically reviewed in January 2020.