Yes, dietary changes can help to prevent gout. However, there are some individuals who may still get frequent gout attacks, even with optimal diet, and will need to take medications to reduce gout attacks. Avoiding foods such as meat, sardines, bacon, mussels, shrimp and yeast, as well as avoiding alcohol can decrease chances of a gout attack.
Yes, diet can help lower uric acid and prevent attacks of gout, but not by much.
On average, only a small percent of the body's uric acid, about 10%, comes from the diet. But for some people, a low "purine" diet can make a difference.
It's always worth a try. You should try to avoid foods that are high in purine, or at least keep them to a minimum. Foods that are high in purine include:
All meats, especially organ meats
Beans, peas and lentils
Cauliflower
Meat stock and gravy
Mushrooms
Seafood, especially sardines and anchovies
Spinach and asparagus
Yeast and yeast extracts
Also, too much alcohol, especially beer, can raise uric acid levels and increase gouty attacks.
By the way, drinking coffee doesn't affect uric acid blood levels or cause gout. And always drink enough water to avoid dehydration.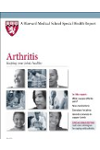 Continue Learning about Gout