I recommend Saturdays as a Dieters Gone Wild (DGW) day on a slow-carb diet. I make myself a little sick each Saturday and don't want to look at any junk for the rest of the week. Paradoxically, dramatically spiking caloric intake in this way once per week increases fat-loss by ensuring that your metabolic rate (thyroid function and conversion of T4 to T3, etc.) doesn't downshift from extended caloric restriction.

That's right: eating pure crap can help you lose fat. Welcome to Utopia. There are no limits or boundaries during this day of gluttonous enjoyment. There is absolutely no calorie counting on this diet, on this day or any other.

Start the diet at least five days before your designated cheat day. If you choose Saturday, for example, I would suggest starting your diet on a Monday.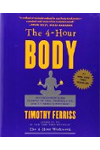 Continue Learning about Weight Loss Diets