A woman's G spot is a super sensitive area about a third of the way into the vagina on the belly button side.


The G-spot, or Grafenberg spot, named after the gynecologist who first identified it, is a mound of super-sensitive spongelike tissue located within the roof of the vagina, just inside the entrance. Proper stimulation of the G-spot can produce intense orgasms. Because of its difficult-to-reach location and the fact that it is most successfully stimulated manually, the G-spot is not routinely activated for most women during vaginal intercourse. While this has led some skeptics to doubt its existence, research has demonstrated that a different sort of tissue does exist in this location.
A lesser known part of the clitoral system is the G-spot, or the urethral sponge, which is the erectile tissue surrounding the urethra (the tube through which we urinate). Sometimes called the female prostate, the urethral sponge is filled with blood vessels and glands; it produces a fluid similar to that produced by the male prostate. The G-spot can often be felt by pressing on the interior front wall of the vagina, and may produce pleasurable sensations when stimulated. For some women, continuous stimulation of the G-spot may lead to ejaculation: the release of fluid from the urethra.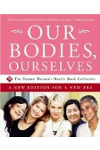 Women usually do not have a single spot like some magic sex-me-here button, but rather an area like the nerves spread over the surface of the male prostate. In fact, the G-spot is an area in the vaginal wall that is parallel to a gathering area of nerves on the male prostate. Why? Because as a woman's reproductive organs develop in utero (when she's in the womb), her rudimentary prostate moves away so these nerves end up on vaginal wall. To put this knowledge into application, when you insert your index finger upwards into the vagina and make the "come here" movement, you will touch the G-spot region that exists in some women. The region is often not that sensitive, ironically, but you never know until you try.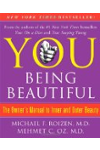 Continue Learning about G-Spot Stimulation