Ringworm is a fungal infection, not an actual worm! Since fungus likes warm, moist places in the body, you often will see it show up in the creases and places which stay moist. The groin, between the toes, underneath tight braids which trap water underneath are very common places.
Ringworm is caused by a fungus, not a worm as some people think. It affects the skin or scalp. It can spread by skin to skin contact. After 48 hours of treatment, it is not contagious.
Ringworm is a fungal infection that's also called tinea corporis when on the body, tinea capitis when on the head, tinea pedis when on the feet, and tinea cruris when on the groin. Forget all the Latin words unless you want to impress the other parents; what you need to remember is that ringworm is caused by a common skin fungus and can be identified by a raised red area with defined edges.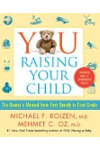 The first thing that should put you at ease is that, despite its name, there is no worm involved with this skin infection. Still, the fungus that causes ringworm - tinea cruris- can be a major pain in the arm.
What happens
That same fungus behind the itching and pain of athlete's foot takes a liking to the moist skin of your torso, limbs or face, and settles in.
What it looks and feels like
A red, scaly patch (or patches) of skin that has a distinct circular border and can itch like crazy.
How to treat and prevent it
Like with athlete's foot, over-the-counter antifungal creams with miconazole and clotrimazole will clear up the infection. To avoid it, don't share towels and eschew skin-to-skin contact with folks you don't know.
Continue Learning about Fungal Infections