Endorphins are naturally produced by a wide range of activities. Exercise creates endorphins. We label the experiences with terms like "runners high" or "second wind." Making love increases endorphins 200 percent. Candice Pert of Johns Hopkins had documented the connection between orgasm and endorphins. Dr. David Weeks, a neuropsychologist at the Royal Edinburgh Hospital, found that women and men who have sex four to five times a week look more than 10 years younger than the average person who had sex twice a week. Certain foods increase your body's production of endorphins. Chocolate is a popular endorphin-producing food. Chili peppers increase the body's production of endorphins. The hotter the pepper, the greater the ability of your body to produce more endorphins. Acupuncture, massages, hot baths, and showers stimulate the production of endorphins. Laughter triggers the release of endorphins, which not only relieve pain but enhance the healing process. Meditation and guided imagery help the body produce endorphins, reduce blood pressure, and create a feeling of well-being. Music produces physical and psychological healing in the body as the music enhances endorphin production.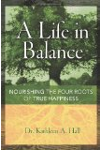 Stress, fear and pain are three main stimulants, but these trigger endorphins too:
Childbirth
Exercise, especially intense aerobic activity or heavy weightlifting
Light to moderate use of alcohol
Meditation or controlled-breathing exercises, such as yoga, tai chi or Pilates
Acupuncture
Massage therapy
Ultraviolet light
Chili peppers, especially the capsaicin that makes these peppers hot.
Continue Learning about Functions of the Nervous System