The synovial fluid in joints provides lubrication for the joint to move. It also provides nutrition to the cartilage on either end of the bones of the joint.
Arthritis can cause people to lose fluid in the joints. When this happens, doctors can inject a lubricant called hyaluronate, which provides up to six months of relief. After that, you would get a series of injections every six months to a year. If that doesn't work, or stops working, you're looking at possible joint replacement.
Synovial fluid is necessary for normal joint function. Synovial fluid moves into the cartilage when a joint is resting, and moves out into the joint space when the joint is active, particularly when the joint is engaged in a weight-bearing activity such as exercise. Synovial fluid lubricates the joints and permits smooth movement. It also provides important nutrients to them.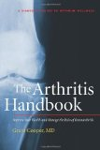 Continue Learning about Functions of Joints