Fresh beets with the greens attached can be stored for three to five days in the refrigerator, but beets with the greens removed can be stored in the refrigerator for two to four weeks. If you will be storing beets for longer than a couple of days, cut the majority of the greens and their stems from the roots, so they do not pull moisture away from the root. Leave about two inches of the stem attached to prevent the roots from "bleeding." Store the unwashed greens in a separate perforated plastic bag, where they will keep fresh for about four days. Raw beets do not freeze well since they tend to become soft upon thawing. Freezing cooked beets is fine; they'll retain their flavor and texture.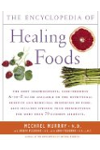 More About this Book
Encyclopedia of Healing Foods
From the bestselling authors of The Encyclopedia of Natural Medicine, the most comprehensive and practical guide available to the nutritional benefits and medicinal properties of virtually everything...
Continue Learning about Food Storage & Health