Industrial agriculture refers to a process of mechanizing the growing, harvesting, and processing of food. Rather than having a multitude of small family farms producing a variety of healthful, wholesome foods, we have huge, multinational, multibillion-dollar corporations that have maximized their ability to provide food by making every natural step in the life cycle of a crop or animal more "efficient" through the application of science and engineering. For instance, chickens today are raised and slaughtered (with artificially augmented breasts, since American consumers prefer white meat) in 48 days, as opposed to the 70 days it took in 1950. While this is certainly a feat of scientific achievement, the result is a much less healthy chicken -- when they are engineered to grow this fast, their bones and internal organs cannot maintain the pace, and they can barely take a step or two without collapsing -- and a lower-quality meat for you and me.

Similar "advancements" have been made in the way we produce beef, pork, milk, eggs, corn, soybeans, canola, and wheat. We wanted more food, produced bigger and faster, selected for the qualities we prize most, and offered to us at a fraction of what it costs to create. But it is becoming increasingly apparent that we as consumers suffer because the overwhelming majority of foods provided by this system are not health-sustaining.

All kind of complaints have been leveled against industrial farms and agriculture because of the health hazards they pose, their unethical and inhumane treatment of workers and animals, and the endless amount of waste these productions create. The chemicals used to aid the growing process, the synthetic hormones and antibiotics administered to farm animals, the preservatives used to allow foods to be stored and shipped for long stretches, the contaminated water from farm runoff of animal waste, and the tons of fuel to ship the food from farm to supermarket -- these are but a few of the problems with the current arrangement.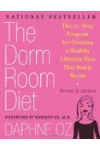 Continue Learning about Food Production & Health