As defined by the U.S. Department of Agriculture, organic meat, poultry, eggs and dairy products come from animals that are given no antibiotics or growth hormones. Organic plant foods are produced without using most conventional pesticides; fertilizers made with synthetic ingredients or sewage sludge; bioengineering; or ionizing radiation.
Organic foods are produced without antibiotics, hormones, genetic engineering, radiation, or synthetic pesticides or fertilizers. To label their foods "organic," producers must be certified organic according the regulations of the U.S. Department of Agriculture.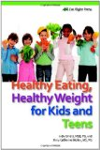 In general, organic foods are foods that have been grown or raised without the use of synthetic pesticides, synthetic fertilizers, bioengineering, or irradiation. Similarly, only antibiotic-free or growth hormone–free animals can be used to produce organic meat, poultry, eggs, and dairy foods.

More than two-thirds of Americans buy organic products at least occasionally and over 25 percent buy organic products weekly.
Continue Learning about Food Production & Health