Are Plant Waters Worth the Hype?
Find out if maple water, coconut water, and others live up to their health claims.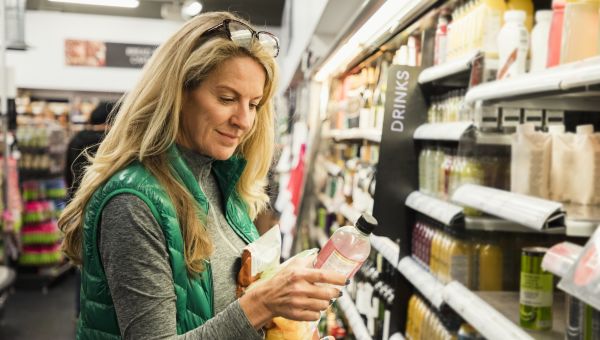 1 / 7
There's something in the water these days. Maple sap, coconut, aloe vera, and other unusual ingredients are popping up in bottled products across the country. The labels claim added electrolytes, minerals, antioxidants, and other benefits. But are these plant waters better than plain old H20?
We talked to Keith Roach, MD, associate professor in clinical medicine in the division of general medicine at Weill Cornell Medical College in New York City, and dietitian Frances Largeman-Roth, RDN, to help us make sense of the hype.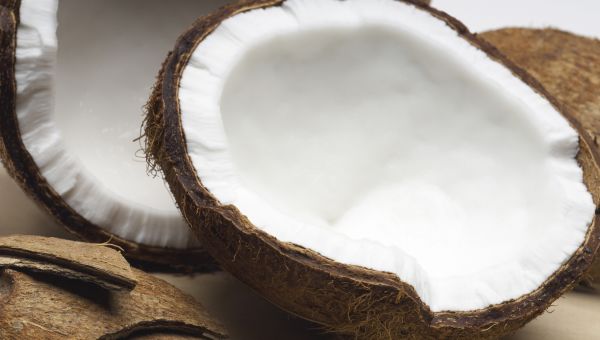 2 / 7
Coconut water
Of all the fashionable waters, coconut is probably the most recognizable. Annual sales of coconut water—the clear liquid from young coconuts (not the milky, white stuff)—continue to grow in the United States.
The claim: Packed with electrolytes, it's a healthy way to rehydrate.
The expert says: "Coconut water has a good amount of electrolytes, particularly potassium, which is helpful if you're exercising a lot," says Dr. Roach. "The downside is that it has some sugar, which matters if you're drinking a lot of it." Roach adds that coconut water has less sugar and more potassium than many sports drinks, so it's not bad to drink 8 to 16 ounces after exercising. 3 / 7
Maple water
"Maple water isn't water," says Roach. "It's sap." The thin, clear liquid is what comes from the tree before being boiled and reduced to syrup. It tastes plain yet mildly sweet.
The claim: Health benefits galore, thanks to manganese, calcium, and other electrolytes. One brand claims that it supports immune health and healthy bones, acts as a prebiotic to support digestive health, and hydrates faster than regular water.
The expert says: "I don't believe that the minerals in maple water are in a high enough concentration to have much of a benefit," says Largeman-Roth. "And it hasn't been around long enough to show that it does have health benefits."
One 2021 review published in the Journal of Food Biochemistry examined the possible health effects of consuming maple extracts (the component found in maple water) and found the potential for antioxidant, antimicrobial, and anti-inflammatory benefits. However, it's likely that you can consume other food and beverage sources that are lower in sugar to get the same plant compounds that maple water provides. The researchers noted that more studies are needed to assess how manufacturing affects the components in maple products, and the biological effects in humans. 4 / 7
Aloe Vera Juice
Aloe vera juice, produced mainly from the green outer leaf of the aloe plant, is probably the most controversial of the plant-based waters, according to Largeman-Roth.
The claim: Fans say that aloe juice is detoxifying and supports the immune system. Both Roach and Largeman-Roth have heard claims that aloe vera juice could be helpful with inflammatory bowel disease (IBD). Some believe that aloe vera juice can be helpful for hydrating and clearing the skin, boosting your vitamin C intake, relieving constipation, and improving eye health. It's even touted for weight loss and diabetes management.
The expert says: Science doesn't support the claims. "There is no clear benefit to drinking aloe vera juice, and for some people, it can cause diarrhea and waste potassium. It's probably more likely to cause problems than benefits, and I don't recommend drinking it," says Roach.
There's also some evidence that, when ingested, aloe can interact with certain medications. According to the National Center for Complementary and Integrative Health, some safety concerns have been noted for intestinal health after consuming aloe juice, and it may be unsafe during pregnancy and breastfeeding. Check with your healthcare provider before trying aloe juice if you're treating a chronic condition. 5 / 7
Vitamin-enhanced water
Vitamin-enhanced water is basically bottled water with added vitamins, and sometimes coloring, flavors, and artificial or natural sweeteners. The products have been around for years, but new varieties often come to market.
The claim: All of the vitamins and minerals added to these waters help support your health.
The expert says: Plain water is best. "But if the flavor of enhanced water helps you drink more water, it can be a good way to stay hydrated," says Largeman-Roth. "In terms of actual vitamins in the drink, your body is going to get rid of most of it anyway the next time you use the restroom."
With that in mind, it's likely not an issue to drink vitamin water if you enjoy it. Just ensure that you're choosing varieties with no added sugar. 6 / 7
Artichoke and cactus waters
Artichoke and cactus waters are some of the newer plant waters on the market.
The claim: They're packed with vitamins, minerals, and antioxidants, and can lower inflammation. One manufacturer of artichoke water suggests the drink can reduce joint pain. Another maker of cactus water suggests it has benefits similar to that of coconut or maple water, as cactus water can be a good source of electrolytes.
The expert says: "I'm all for people eating more vegetables, but I don't think artichoke water is the way to do it," Largeman-Roth says. You'll miss out on many nutrients found in the actual artichoke, especially fiber. As for anti-inflammatory benefits: "Stay away from waters and juices making claims [that they're] improving joint health and protecting cellular health."
Overall, there's not enough research or evidence to conclude that either artichoke or cactus water are safe and/or effective for overall health. 7 / 7
The healthiest water
None of these plant waters are as good for your body as plain, simple water. "This is really about marketing," says Roach. "It's not about health."
"Regular water is calorie-free, cheap, and the best way to hydrate," adds Largeman-Roth.

That said, if you like the flavor of enhanced waters and choose to indulge, just remember to consume in moderation and to be discerning of ingredients and any additives, as calories and sugar content can add up.
While there are many plant-based waters on the market, do your research before deciding to add one to your regular routine. If you aren't sure, it's best to consult a qualified health care professional like a dietitian, nurse, or physician. Replay Slideshow
Slideshow sources
Cision PR Newswire. Coconut Water Market Size in the US to Grow by USD 2.46 Billion: Market Segmentation by Product and Flavor – Technavio. Page last reviewed November 29, 2022.
Mayo Clinic. What is coconut water and what's behind the hype? Page last reviewed August 11, 2021.
The University of Rhode Island. Pasteurized and sterilized maple sap as functional beverages: Chemical composition and antioxidant activities. Page last reviewed
Ramadan MF, Gad HA, Farag MA. Chemistry, processing, and functionality of maple food products: An updated comprehensive review. Journal of Food Biochemistry. 2021;45(8).
National Center for Complementary and Integrative Health. Aloe vera. Last updated August 2020.
The Cleveland Clinic. The Benefits of Drinking Aloe Vera Juice. Page last reviewed April 6, 2022.
Mayo Clinic. Aloe. Page last reviewed November 18, 2020.