If you have a flat foot, you will not have the benefit of a proper foot arch to redistribute your body weight when you walk and climb stairs. Instead of the weight being dissipated in part by the arch of the foot, the load is dispersed inappropriately to the foot, knee, and hip. This occurs because your biomechanics have been altered to the point that structures not designed to consistently accept greater loads are forced to do so.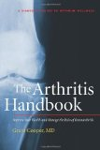 To understand the disadvantages of having a flat foot, one must first understand one of the key functions of the human foot. That function is shock absorption of your body.
With each step we take, we average about 150 percent of body weight on the foot when we come down on it as we walk. lf the foot is of normal arch configuration, the gradual lowering of the arch, as the body weight comes upon that foot is how that shock is absorbed. lf, however, the arch is flat, there is no lowering of the arch and the force of body weight is then transferred to the lower back, back symptoms frequently develop as a result of years of body use and abuse.
Another foot problem we face today is plantar fasciitis, which is a common problem seen in the foot and ankle specialists office. With the lowering of the arch there tends to be an excessive pulling of the plantar fascia, which leads to chronic heel and arch pain.
Continue Learning about Flat Feet (Fallen Arches)