If your child has a cut, wash your hands with soap, then clean out the cut with mild soap and cool water, use gentle pressure to stop any bleeding and apply antibacterial ointment and a clean bandage.

If your child's cut is severe -- the wound is more than a quarter inch deep, the bleeding won't stop after about 20 minutes or if it was caused by a rusty object -- call your doctor. If the cut is bleeding badly, call 911.

If your child has a superficial cut, you can just clean it with tepid water or saline and mild soap and cover it with a bandage. Add a topical antibiotic ointment if you like. If you observe jagged edges, like puzzle pieces, or if you can see underneath layers of skin, it's worth having a doc check it out. And do it within six hours, because if you wait, it'll be harder to suture; the rule is, the sooner the better. A doc may use sutures or skin glue to pull the skin together. Skin glue is nice because it minimizes scarring, but it's not strong enough to be used on areas where the skin is stretched tight, such as the chin, knees, and elbows. If the cut is on the face, ask whether a plastic surgeon is available to do the suturing to reduce the risk of scarring -- though, of course, they're not always available depending on the time of day and location of the hospital.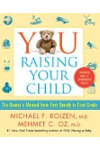 Continue Learning about First Aid For Wounds