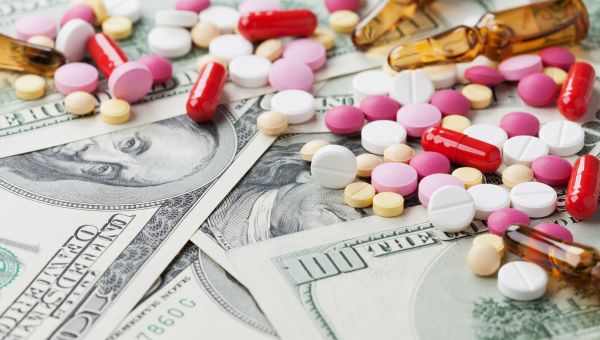 Use these savvy strategies to cut your prescription drug costs.
1 / 8
According to data from the Centers for Disease Control and Prevention (CDC), approximately 20 million American adults don't take their medications correctly because they just can't afford them. But not taking your drugs as prescribed or skipping them altogether may land you in the hospital with expenses that are much larger than your pharmacy bills. Fortunately, there are ways to buy them more affordably. Start with these money-saving strategies.
Rose Hayes, RN, BSN, earned her Bachelor of Science in Nursing degree from the University of Virginia. She has inpatient clinical experience in the acute care of the elderly, pediatric oncology and palliative care, and has served as a Frontline Leader at Vanderbilt University Medical Center.
Medically reviewed in January 2020. 2 / 8

COMPARE PRICES

Drug prices differ according to zip code and among pharmacies. Before filling your prescription, call different locations for estimates. Remember that discount stores like Walmart and Target often run specials and may have member discounts. Also, don't overlook small, mom-and-pop pharmacies. Surprisingly, they can be cheaper than national chains and may be willing to negotiate prices. 3 / 8

TALK TO YOUR PHARMACIST

Insurance contracts can prevent your pharmacist from volunteering discount information unless you ask. Before you pay, find out if you're getting the best deal. Ask about the difference between supply counts, too—one 90-day supply may be cheaper than three separate 30-day supplies. 4 / 8

REVIEW MEDS WITH YOUR DOCTOR

Ask your doctor to review your medication list regularly to see if any may be stopped. This can help prevent errors and interactions in addition to cutting costs. It's also an opportunity to make plans for getting you off meds once you make certain lifestyle changes. Finally, ask about cheaper brand or generic options and encourage your doctor to choose from your insurer's "formulary," or the list of medications that your plan covers.

Learn eight ways to spot errors on medical bills and cut hospital costs, too. 5 / 8

TRY GENERICS

Generic drugs are made with the same active ingredients as name brands and they undergo rigorous FDA testing before becoming available. If you haven't tried them because you're worried about "getting what you pay for," know that generics aren't cheaper because of quality. Name brands cost more because they're the first version of the drug and the company had to pay for all of the expensive, early safety studies.

Check generic prices at chain stores. They tend to offer impressive deals when you pay out-of-pocket. If you're a member, Sam's Club even fills some prescriptions for free. 6 / 8

WORK WITH YOUR INSURER

If the price of a drug you take changes, it may have been moved to a higher tier on your insurer's formulary. That means it's still covered by your plan, but you'll have to pay more for it. Look for similar drugs on lower tiers with your doctor. If there are no other options, your doctor can petition the insurance company for a lower price on your behalf. 7 / 8

CHECK OUT FINANCIAL ASSISTANCE

Some drug companies offer financial assistance programs. If you prove that you need a medication, but can't pay for it, they may be willing to help. Also try reaching out to the Partnership for Prescription Assistance. 8 / 8

BEWARE ORDERING MEDS ONLINE

Don't buy medications from other countries; they are likely low quality or fake. When buying drugs online, the U.S. Food and Drug Administration recommends only using a U.S.-based company to ensure that it's a reliable source. There are also plenty of Internet scams, so look for the "VIPPS" logo, which shows that it's a Verified Internet Pharmacy Practice Site.

Anxiety over money can hurt your health, increasing your risk of heart disease and stroke. Take the Financial Stress Test to check your stress levels and learn ways to reduce it.
Continue Learning about Financial Health