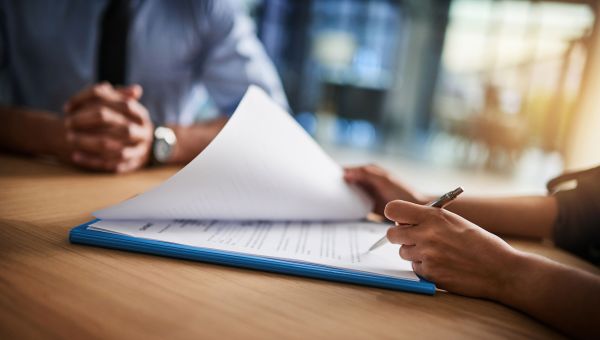 Understand the basic types of coverage most adults should purchase.
1 / 6
Our insurance needs change as our circumstances and priorities change. In some cases, it's a good idea to buy certain types of insurance when you hit a milestone birthday; turning 50 may prompt you to purchase long-term care insurance, for example. In other cases, you may want to purchase insurance when you experience a life-changing event, such as getting married or having a child.
However, there are five basic types of insurance that the majority of adults—married or single—should consider purchasing no matter which stage of life they're in. Read on to learn about the essential policies that can help protect your financial future.
Medically reviewed in July 2018. 2 / 6

Health insurance

Health insurance is the most important type of coverage for anyone to purchase, regardless of your age, family medical history or lifestyle. For starters, it could save you from financial ruin that may result from "only" one accident or unexpected illness. Consider this: It's estimated that treating one broken leg could cost up to $7,500, while the national average for a three-day hospital stay totals approximately $30,000.

According to the most current guidelines, all health insurance policies must cover a percentage of the costs involving emergency services, hospitalization, prescription drugs, pregnancy and maternity care, mental health and rehabilitation services, along with other services. Also, many health insurance policies will provide you with free preventive care. This includes vaccines and annual physical exams, as well as recommended screenings, which can detect early stages of certain health conditions—like cardiovascular disease and some cancers—and boost your chances of living longer. 3 / 6

Car insurance

Having car insurance is a requirement in most states, and each state has their own coverage standards that must legally be met. However, you may want to consider purchasing a policy that offers additional protection beyond your state's requirements, such as property liability and bodily injury liability coverage. For example, if you are involved in a car accident, you could be responsible for paying the other driver's medical expenses and/or their lost income—and liability coverage could offset some of these tremendous costs.

Collision coverage can help pay for car repairs after an accident while comprehensive coverage can protect your wallet if your vehicle is stolen or damaged by anything outside of an accident, like a fire or fallen tree branches. 4 / 6

Homeowners or renters insurance

Whether you're putting money towards your mortgage or paying rent, having an insurance policy for your home protects your personal property by replacing the cost of stolen or damaged valuables, like furniture, electronics and jewelry. It can also help pay the medical bills of a guest who has an accident under your roof, along with covering temporary living expenses if your home becomes unlivable. Other items typically covered in a homeowners policy include home repairs for structures destroyed "by a covered peril" (usually fire or natural disasters), as well as property damage in someone else's home for which you are legally responsible.

Keep in mind that this type of coverage tends to be inexpensive, and buying multiple policies—like car insurance and renters insurance—from the same company usually results in a discounted price. 5 / 6

Life insurance

Life insurance—insurance that pays a certain amount of money to your family (beneficiaries) in the case of your death—is highly recommended for those who have others relying on their income, including children, a spouse or elderly parents. Depending on the policy, life insurance can help pay for outstanding medical costs and debts, funeral costs, your mortgage and your children's future expenses (like college, a wedding or a home). Life insurance can also offer peace of mind for a family, since they can continue to maintain their current lifestyle. However, single adults without children may not benefit from purchasing life insurance. 6 / 6

Disability insurance

Consider disability insurance a way of protecting your income. If you are unable to work due to an injury or health condition, it can help protect your mortgage and typical living expenses at a time your medical costs will be soaring. Your employer may offer disability insurance at a group rate, yet people under the age of 65 who are self-employed can buy disability insurance through an insurance company. It's advised to purchase a policy that covers at least 75 percent of your current pre-tax salary.