Wildly fluctuating hormones during pregnancy can create an awful complexion or a radiant glow, often in the same woman. For the first twelve weeks, the growth hormone human chorionic gonadotropin (HCG) surges to prepare the placenta and increase the blood volume in the body. (This can create a flushed, healthy complexion as the blood flow becomes more robust.) In the second trimester, progesterone is on the upswing, which can generate acne. Another possible, and common, consequence of increased progesterone and estrogen is melasma, a brown discoloration above the upper lip and on the cheeks and forehead, which is why it's known as "the mask of pregnancy." On the other hand, many women find that their complexion remains clear and their skin tone is beautiful during their entire pregnancy. It really is the luck of the draw when it comes to unpredictable hormones, and every woman's skin will display different reactions.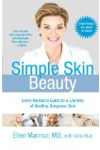 Continue Learning about Pregnancy, Fertility and Childbirth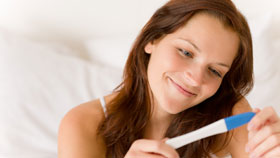 Once you become pregnant, it is important to follow your doctors recommendations for prenatal care, which can help to make sure that you and your baby stay in the best health possible. In your last trimester, it will be important ...
to understand what happens during labor and delivery, and to know your pain control options. Learn more about pregnancy and childbirth from our experts.
More