The growing baby causes the uterus to expand and crowd the organs in your body, including the stomach. The decrease in volume of the stomach as well as hormonal changes in pregnancy increases acid reflux.
As if you haven't had enough trouble dealing with food during your pregnancy (eating too much, not eating enough, throwing up what you manage to eat), the pregnancy gods thought it would be amusing to throw in one more obstacle. Acid reflux - when acid from the stomach that helps break down food percolates up into your esophagus - is pretty darn common during pregnancy.

As relaxin and other hormones soften up the ligaments of the uterus and arteries, they also soften up the sphincter at the top of the stomach. So instead of having a steel fire door that keeps acid where it belongs, the junction between the stomach and the esophagus works more like a revolving door, letting the stomach acid travel back up into your throat. Plus, as your baby grows, it pushes upward and changes the angle of the junction between the stomach and esophagus. What was once a 90-degree angle becomes straight, making it even easier for the acid to shoot up.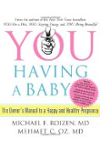 Continue Learning about Pregnancy, Fertility and Childbirth