While olive oil and canola oil are by far the most popular monounsaturated fats in use, macadamia nut oil is superior to cook with because of lower levels of polyunsaturated oil (3 percent for macadamia nut oil versus 8 percent for olive and 23 percent for canola). As a result, while olive oil and canola oil can form lipid peroxides (rancid byproducts created through oxidation) at relatively low cooking temperatures, macadamia nut oil is stable at much higher temperatures (over twice that of olive oil and four times more stable than canola). Macadamia oil, like olive oil is also very high in natural antioxidants. In fact it contains over 4.5 times the amount of vitamin E as olive oil.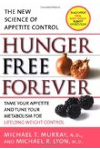 Watch as health expert and founder of The Chopra Foundation and the Chopra Center for Wellbeing, Dr. Deepak Chopra, discusses which fats and oils are healthy for your diet.
Some healthy oils and fats are omega 3 fatty acids, olive oil, coconut oil and ghee (clarified butter); almond butter is also a great option. In this video, cardiologist Alejandro Junger, MD, shares some of his favorite healthy fat essentials.
Polyunsaturated and monounsaturated oils are the best type of oils for a heart healthy diet. Polyunsaturated and monounsaturated oils include: canola, corn, cottonseed, olive, safflower, soybean, sunflower, walnut and sesame oil. Beware that there are a couple of oils that are plant oils but are high in saturated fat instead of unsaturated fat. These oils are: coconut, palm and palm kernel oil.
Olive oil is a major feature of the mediterranean diet. It also has good reputation as a healthy fat due to its three main components: monounsaturated fat, antioxidants and vitamin E. Monounsaturated fat is known to reduce your bad cholesterol, prevents your LDL from becoming oxidized and can raise your protective good cholesterol. The antioxidants in olive oil are health promoting. Vitamin E is known to be good for your heart, skin and overall health.
In ancient Greece, the physician Hippocrates prescribed it for an array of ailments, and many people today regard it as the most healthful type of vegetable oil. While olive oil does appear to have health benefits, the claim that it's superior to all other oils is a bit slippery.
A key part of the so-called Mediterranean diet, olive oil is often singled out because it's high in monounsaturated fat. But it's also lower in polyunsaturated fat than other common cooking oils like canola, safflower and corn. Both monounsaturated and polyunsaturated fats are considered "good" fats that may reduce the risk of heart disease.
Which of these fats is better for us is unclear. Some research suggests that polyunsaturated fats may have an edge when it comes to lowering LDL (bad) cholesterol, while monounsaturated fats may result in higher HDL (good) cholesterol. A meta-analysis of 14 studies called it a draw, concluding that replacing saturated fat with either monounsaturated or polyunsaturated fat has an equally beneficial effect on cholesterol levels.
Another meta-analysis, this one of 11 cohort studies, went a step further, looking at heart attacks. And here the news wasn't good for monounsaturated fat: Substituting it for saturated fat was associated with an increased risk of heart attacks, while polyunsaturated fat was linked to lower odds. While these results aren't necessarily an indictment of olive oil—the research lumped it in with other sources of monounsaturated fat like animal fat, which could have different effects—they poke holes in the notion that its high levels of monounsaturated fat make olive oil more healthful.
Some people point to olive oil's lower levels of polyunsaturated fats as an advantage when it comes to cancer. In fact there's some research linking certain kinds of polyunsaturated fats (specifically so-called omega-6 fatty acid, as opposed to omega-3 fatty acid found in fish) to breast, prostate and other cancers. But overall, the findings are conflicting and far from conclusive.
Another theory is that antioxidants in olive oil known as polyphenols make it more healthful than its rivals. Research suggests that virgin and extra-virgin oils, which are high in polyphenols, may be more heart healthy than refined olive oil. But the evidence is preliminary and doesn't shed much light on how virgin oils stack up against non-olive oils.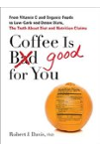 Your first instinct might be to assume that all oils are unhealthy, but that's not the case, since many oils are good sources of monounsaturated fats, the kind found in heart-healthy foods such as nuts, olives and avocados. In fact, 25 percent to 35 percent of your daily calories should come from fats, including those found in oils.
But not all oils are created equal. Choose oils that are lower in saturated fat, including olive oil (a particularly good because of its very high percentage of monounsaturated fat), canola oil, corn oil, peanut oil (great for stir-frying because of its high smoke point), safflower oil, sesame oil, soybean oil and sunflower oil. Avoid oils, such as coconut oil and palm oil, that are high in saturated fat. And remember: At around 120 calories per tablespoon, oils are still high in calories, so the saying "everything in moderation" applies.
Avoid foods that contain partially hydrogenated oils, also known as trans fats.
Continue Learning about Fats